This post was originally published in Swedish at the Vetenskap & Allmänhet website. "VA is an independent Swedish non-profit membership organization that works to promote dialogue and openness between researchers and the public."
---
Jag tjatar om det i tid och otid, så då gör jag väl det här också: I dag tyngs forskarsamhället ner av en kommunikationskultur som inte bara är onödigt återhållsam, utan på många sätt otidsenlig.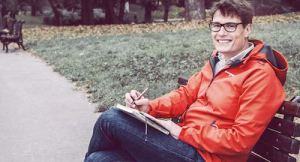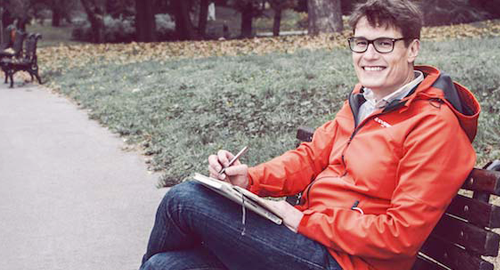 Det gäller dels de forum där forskare möts för att presentera data och diskutera slutsatser (peer-to-peer scientific communication). Några exempel här är texttung layout i vetenskapliga tidskrifter, överlastade forskningsposters samt allmän brist på djärvhet och fantasi när det gäller hur man håller en slagkraftig presentation.
Dels gäller det dialogen mellan forskare och omvärlden (science dissemination). Här gör en hängiven spjutspets av folkbildare ett fantastiskt jobb, men på samma gång är det alltför många forskare som fortfarande nedprioriterar den tredje uppgiften.
alltför många forskare nedprioriterar fortfarande den tredje uppgiften
Nu vill jag inte påstå att det är lika illa i Sverige som det är på andra platser. I själva verket urskiljs ett tydligt mönster när man höjer blicken och ser ut över världen: ju mer hierarkisk, traditionsbunden och prestigeinriktad akademi, desto tristare och stramare kultur. För att illustrera detta kan jag nämna en reflektion som nådde mig från ett före detta kommunistland. Den gamle professorn, som för övrigt sitter i landets vetenskapsakademi, var inte intresserad av utbildning i presentationsteknik; han anser nämligen att data och resultat ska tala för sig själv. Han ville till och med låta påskina att utbildning i kommunikation är ett sätt att skaffa sig otillåtna fördelar.
Tyvärr är det inte bara före detta öststatsprofessorer i grå gabardin som motsätter sig progressiva idéer. Den amerikanska forskaren och kommunikatören Adria Le Boeuf – som oförtröttligt har engagerat sig i outreach-aktiviteter som till exempel improvisationsteater i Lausanne – skrev följande i en krönika*:"In research, we are accustomed to the driest possible presentation of results: the scientific paper. When findings are presented clearly, in simple language, with a hint of storytelling or charisma, many scientists feel practically manipulated."
det är naturligt att förklarande grafik ersätter text
Trots detta är jag inte särskilt bekymrad för framtiden. Studenter och yngre forskare har vuxit upp i en helt annan värld. De tycker det är naturligt att förklarande grafik ersätter text (till exempel visual abstracts) och att forskningsposters utgör löpsedlar för intressanta projekt, snarare än väggtidningar med komplett information. De har studerat TED/TEDx-presentationer på YouTube och förstår värdet av en passionerad och personlig föreläsningsstil. Många av dem ser sin bachelor, master eller PhD som en plattform för yrkesroller där kommunikation står i centrum – allt från entreprenörskap till vetenskapsjournalistik.
I själva verket skulle jag vilja säga att det är ett privilegium för oss alla att få befinna oss i denna brytningstid – ut med det gamla och in med det nya!
Olle Bergman, frilansskribent och föreläsare
*Adria LeBoeuf: Great Presentation ≠ Bad Science (https://goo.gl/YT4dAk)
---
Olle Bergman är frilansskribent och föreläsare med uppdrag för bland andra Cancerfonden, Scania och Karolinska Institutet. Han utbildar yngre forskare i kommunikation och presentationsteknik i bland annat Sverige, Danmark och Polen. Sedan några år är han projektledare för det internationella nätverket Crastina – "the new wave of communicators of science" .