Team building for research consortiums
We are creating incentives (lat. "incendere": arousing, inspiring enthusiasm) for collaborative work, by immersing small groups of researchers in a serendipitous context. On top of delivering new skills related to digital methods and open scholarship through workshops, we propose to create team experiences in a water-sport environment and a relaxed atmosphere on the Rügen island. The mix between research-related and research unrelated activities will strengthen the participants' bonds. It is particularly designed for future collaborators based in different locations, who plan to work collaboratively via web-based tools.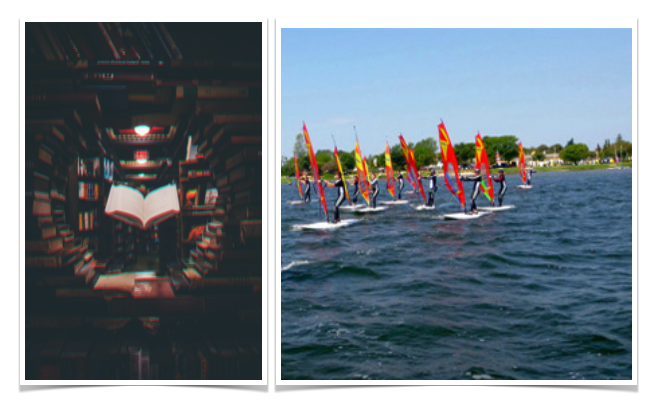 Due to the currently still unpredictable situation with the pandemic, there will probably be no retreat in 2021. You can express your interest to participate (or co-organize) a retreat in 2022 by contacting us.
Up to 20 researchers will work and learn together for one week (Monday-Friday).

EXECUTIVE SUMMARY
Objective
At the end of the week, participants will be able to be working collaboratively as a team, using web-technologies and digital tools. They will be more efficient at sharing ideas, data and code. Having fun and enjoying the time spent together throughout the week is also a major objective.
Overview
The days are split into 3 sessions
3h morning workshop on research related topics and skills.
3h afternoon sport session for team building.
2-4h evening self-paced practical work; replaced by a party on the last day
Infrastructure
The workshops, sport and evening sessions will be held in the same location, in the Dranske village on the Rügen island.
Access 2 Perspectives team members will design the workshops and exercises according to the researchers' preferences. We have a strong commitment to collaborative working, research data management, open science and the digital methods that enables it.
The Rügen Piraten (www.rügenpiraten.com) is a water-sport school which will provide accommodation – in summer residence for groups of 4 people per house – and the sport concept and training.
Project Outline
This novel concept has the potential to create a great atmosphere for team building and help with the collaboration inside scientific consortia. We offer
Professional workshop sessions with a focus on strengthening soft and digital skills (scientific collaborative writing, presentation skills, open science practices, research data management).
An inspiring and fun atmosphere away from the lab.
Professional support for sports activities.
BUDGET
Starting from €600 per person, full pension included.
Please contact us for a quote.