Complementing English as the current Lingua franca in Research, translational practices and technological services are increasingly provided for multilingualism throughout several steps of the research workflow.
How many and which languages are you able to speak and write?
What habits have ESL researchers developed in their daily routines to switch between languages?
What digital tools are available for seamless translation of written text and spoken word in research experimentation, writing, publishing and reading?
Which repositories, journals and publishers already cater for multilingual submissions?
Should we outsource translational services or rather keep them inside academia?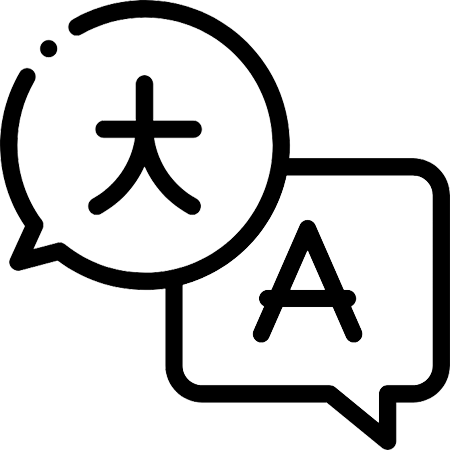 Supporting language diversity in Science.
Highlighting the benefits of multilingual research outlets
Research on the feasibility of AI for language diversity
Presenting workflows and examples of best practices to make your research accessible in more than one language
Resources
References
https://www.coar-repositories.org/news-updates/what-we-do/multilingual-and-non-english-content/
Kittinger, A., & Vandegrift, M. (2020). A Response to the Call for Bibliodiversity: Language, Translation, and Communicated Scholarship . Triangle Open Scholarship. https://doi.org/10.21428/3d640a4a.48ea4b20
Shearer, Kathleen, Chan, Leslie, Kuchma, Iryna, & Mounier, Pierre. (2020, April 15). Fostering Bibliodiversity in Scholarly Communications: A Call for Action. Zenodo. http://doi.org/10.5281/zenodo.3752923
Balula, Ana, and Delfim Leão. "Is multilingualism seen as added-value in bibliodiversity?: A literature review focussed on business and research contexts." In 23d International Conference on Electronic Publishing. ELPUB. Marseille, France: OpenEdition Press, 2019.