The purpose of scientific writing is not the mere presentation of information and research results, but rather its actual communication. It is not only about converting the right data into sentences and paragraphs; it matters only when other scientists gain value from your efforts and when the scientific discourse triggers a wave of discussions and subsequent experimentation. To achieve this, we will discuss aspects of scientific writing style and structure – keeping reader expectations in mind.
Course content
Overview
Different kinds of Scientific Documents
Academic versus popular science writing
Understanding how readers read
Writing style
CPR – Concision, Precision, and Revision
Singular-plural pairs and active and passive voices
Appropriate use of Figures and Tables
Punctuation, Mechanics, Capitalization and Spelling
The concept of cautious language: Hedging
Writing structure
Applying the IMRaD structure to present original research
Transition between sentences and paragraphs
The Abstract as a stand-alone entity of a full research paper
What makes a good title?
Beware of Plagiarism, Citation Systems, References
Course duration: 2 consecutive days (9am – 5pm); Number of participants: 8-12
Contact us for a custom proposal
The course can be aligned to your requirements regarding duration, form and content. Email us at info@access2perspectives.org
Methodology
Our courses are geared towards adult learning and use participatory approaches. The trainer encourages participants to add their experience and knowledge to the course content. Topics covered are backed by real examples and relate to the participants' field of research.
Before the course, participants can submit specific questions and their own presentation examples by email. The course content will be adjusted to the specific needs and requirements of the participants.
Participants are handed out reading material to be discussed during the course as well as afterward a course summary with their achievements.
Digital Scientific Writing Tools
Overleaf is an online LaTeX and Rich Text collaborative writing and publishing tool that makes the whole process of writing, editing and publishing scientific documents much quicker and easier.
Authorea is another collaborative platform to read, write, and publish research.
Reading Suggestion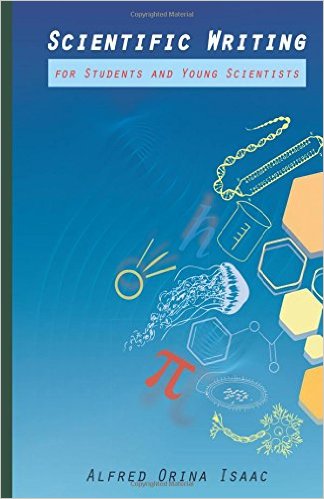 Scientific Writing for Students and Young Scientists by Dr Alfred Orina Isaac (Author)
Paperback: 90 pages
Publisher: CreateSpace Independent Publishing Platform
1st edition (July 2, 2015)
Language: English
ISBN-10: 151428961X
ISBN-13: 978-1514289617