We have taken all our services and topics into the virtual space to support institutions in the Higher Education & Research sector as well as their researchers and employees.
The ongoing coronavirus pandemic has changed the way stakeholders in Higher Education and Research operate. As an international network of experts, we have long-standing experience in working remotely utilizing digital tools for communication and collaboration to prepare and disseminate information and provide training and workshops for researcher's capacity building and soft skills development across disciplines.

The Access 2 Perspectives team of currently 20 researchers and entrepreneurial professionals combines expertise and track records of working in Open Science, Career Development, Research Project Management, Research Impact and Assessment, Research Data Management, Support for Libraries, Startups and Innovation Mentoring, as well as Digital Transformation Technologies. We offer consultancies and virtual training in a variety of topics ranging from Research Integrity and Project Management via Scholarly Reading, Writing and Publishing to Knowledge Transfer to citizens (public relations and citizen science), industry, and policymakers.

Find the overview of our list of topics at access2perspectives.com/topics/

We provide our services in English as well as in regional languages including Afrikaans, German, French, Greek, Spanish, Swahili, Swedish, and Portuguese.
---
Contact us to discuss what format you require for capacity building, soft skills, and consultancies in any of our topics: info@access2perspectives.org.
A2P services include:
Introductory level interactive online seminars – 1-hour length on a selected topic.
Intermediated level interactive virtual workshops – 3 to 5 hours.
Advanced level training – 2-3 consecutive days à 4 hours.
On-the-job AND consultation AND mentoring sessions – duration depends on the topic and scope.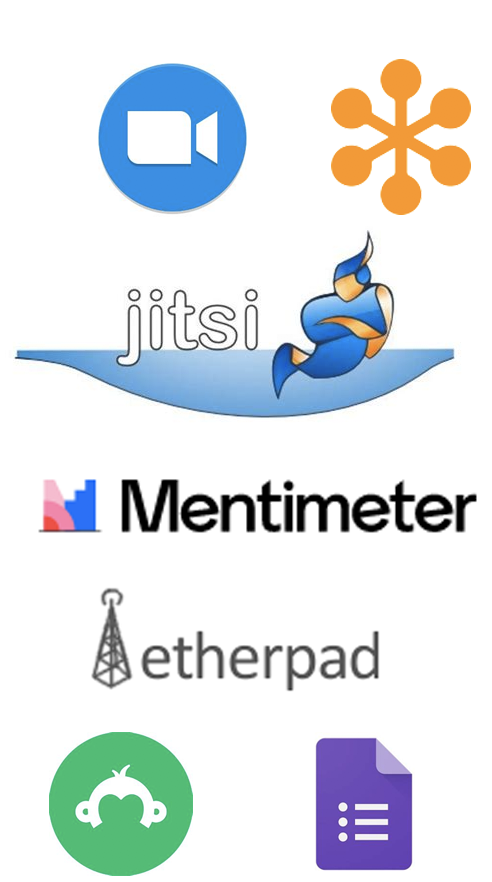 Digital tools we use
We prefer open-source tools over commercial ones. However, usability and user-comfort are key, therefore we are open to your institutional and personal preferences and will guide you and discuss which toolset fits best with the participants' requirements.
Virtual Meeting Rooms:
Survey tools: Google Form, Survey Monkey
Collaborative note-taking: board.net or etherpad.org
Interactive Q&A: Mentimeter
Online collaboration: Miro and ConceptBoard
Exemplary virtual workshop agenda
Topic: Digital Reputation Building in Science
Duration: flexible and adaptable to your requirements
– 2 days à 5 hours incl. breaks (see exemplary agenda below) OR
– 5 days à 2 hrs (1-2 modules per day)
– incl. autodidactic reading on the topic // reading materials and online resources will be provided
Before the workshop
Reading task on relevant literature (2-3 scholarly articles on the topic)
Short survey on personal experiences and expectations
Recent publications from members in our team
Achampong J., Hill, C. and Yiannakaris, E. National University Entrepreneurship Ecosystem Baseline Study in South African public universities. Pivot Global Education Consulting Group Ltd, February 2020 (view online)
Akligoh, Harry, Havemann, Jo, Restrepo, Martin, & Obanda, Johanssen. (2020). Mapping the COVID-19 global response: from grassroots to governments [Data set]. Zenodo. http://doi.org/10.5281/zenodo.3732377
Bezuidenhout, L, McNaughton, A, & Havemann, J. (2020, March 26). Multilingual COVID-19 Information Videos. Zenodo. http://doi.org/10.5281/zenodo.3727534
Bezuidenhout, Louise, Havemann, Jo, Kitchen, Stephanie, De Mutiis, Anna, & Owango, Joy. (2020). African Digital Research Repositories: Mapping the Landscape [Data set]. Zenodo. http://doi.org/10.5281/zenodo.3732172
Bringmann, Katrin (2018). Working Mum! 20 Power-Tools für den Wiedereinstieg in den Job. ISBN 978-3-945833-87-2. (German): https://kb-neustart.de/pdf/Probeversion_Working_Mom_Handout.pd
Havemann, Jo, Bezuidenhout, Louise, Achampong, Joyce, …, Owango, Joy et.al (2020). Harnessing the Open Science infrastructure for an efficient African response to COVID-19 [preprint]. http://doi.org/10.5281/zenodo.3733768
Maia Chagas A, Molloy JC, Prieto-Godino LL, Baden T (2020) Leveraging open hardware to alleviate the burden of COVID-19 on global health systems. PLoS Biol 18(4): e3000730. https://doi.org/10.1371/journal.pbio.3000730
Panch, Aravinth (2019). Expert Talk: "Advanced Prototyping" with Aravinth Panch. Open.HPI (url: https://open.hpi.de/courses/prototype2019/items/2WKmMSFCy9uTwZsOafI9im)
Persson, Tina (2020). "The PhD Career Coaching Guide: Job Search Strategies, Interview Techniques and Life Lessons for Achieving Success". Paperback: 142 pages. Passage2pro AB. ISBN-10: 915194264X // ISBN-13: 978-9151942643. Description: http://passage2pro.com/book/
Rahal, R., & Heycke, T. (2020, April 18). Hoarding in science, no thanks. Openness and transparency in crisis mode and beyond. https://doi.org/10.31222/osf.io/akd6c
Flaminio Squazzoni, Petra Ahrweiler, …, Duncan Nicholas, et al. (2020) "Unlock ways to share data on peer review". Nature 578, 512-514 (doi: 10.1038/d41586-020-00500-y).
Interview with Ms Owango, Joy (2020) "Public engagement": New role for researchers in Kenya? https://ddrn.dk/public-engagement-new-role-for-researchers-in-kenya/
---
The PhD Career Stories Podcast is approaching 100 episodes:
TCC Africa offering online training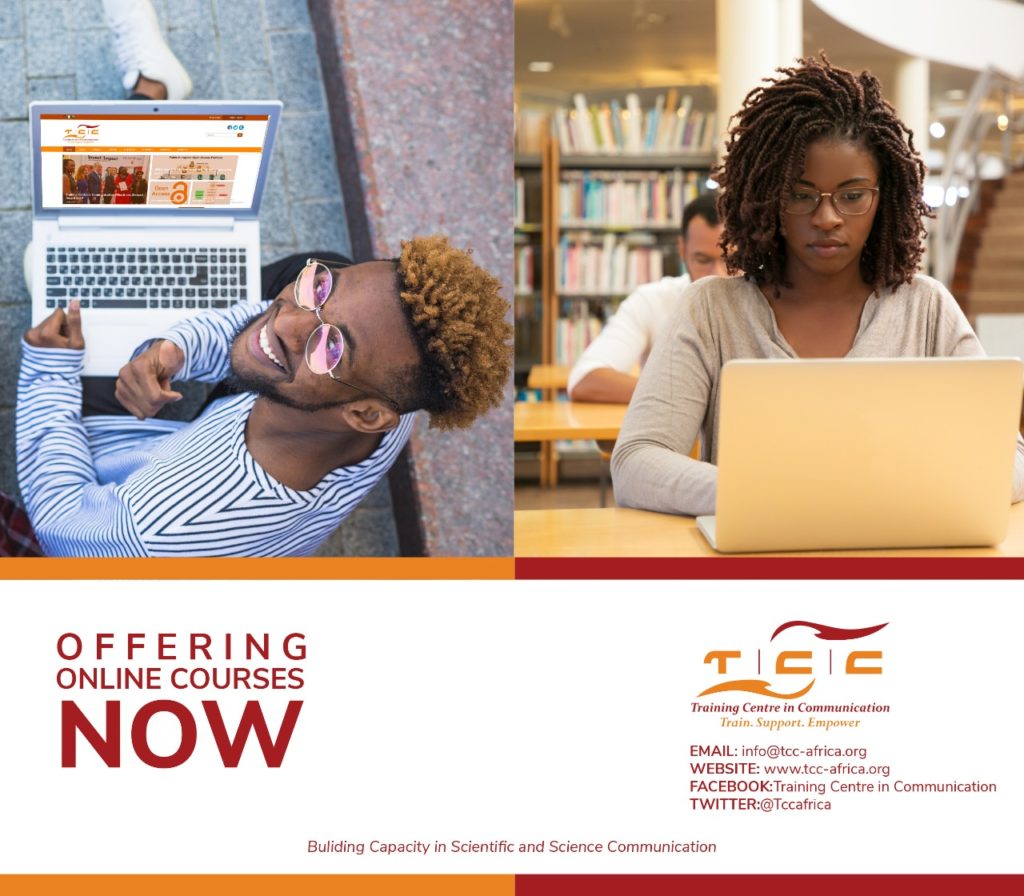 Our partner organization TCC Africa has kicked-off online courses in Science Communication. We are closely collaborating to exchange best practices and topics relevant to scholars in Europe, Africa, and around the world.
For more information about the Training Centre in Communication go to tcc-africa.org/about/