Join us for conversations around Open Science, Research Integrity, Project Management, Scholarly Reading, Writing and Publishing as well as Career Development and gain new perspectives on each of the topics covered by our team and guests.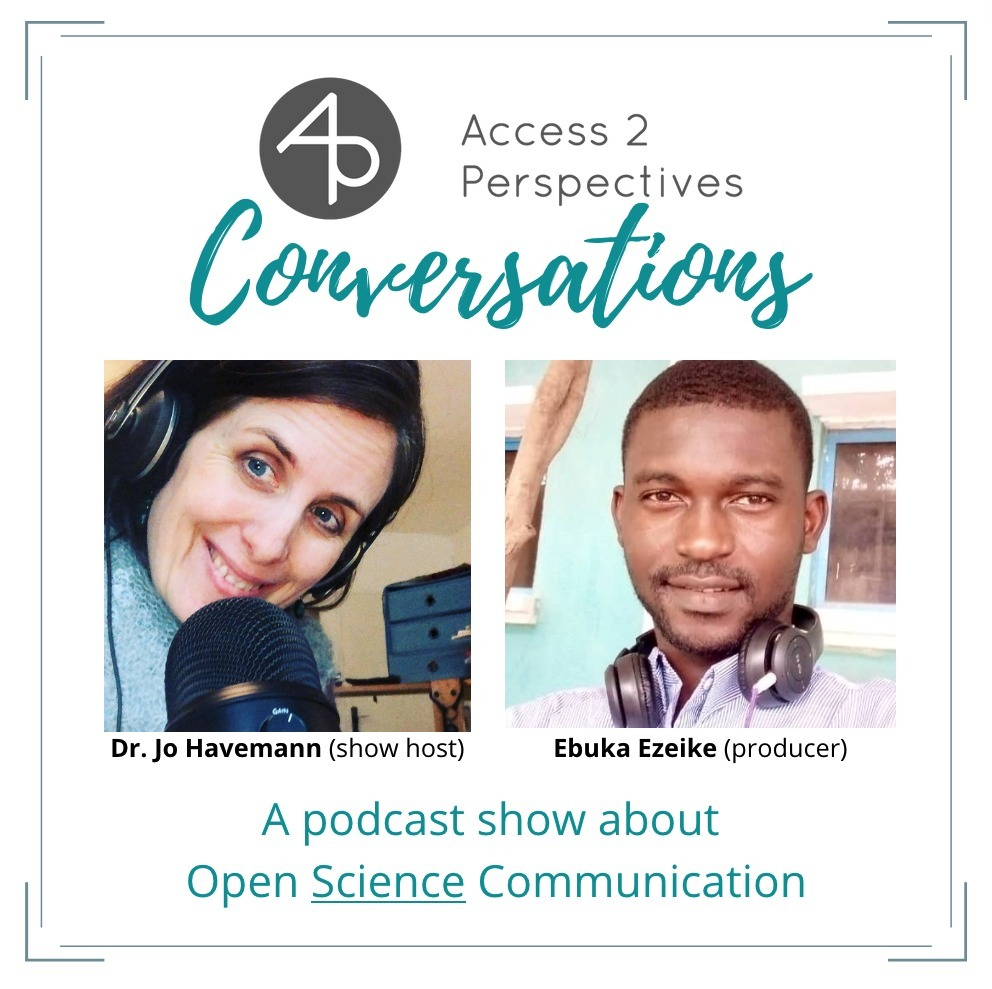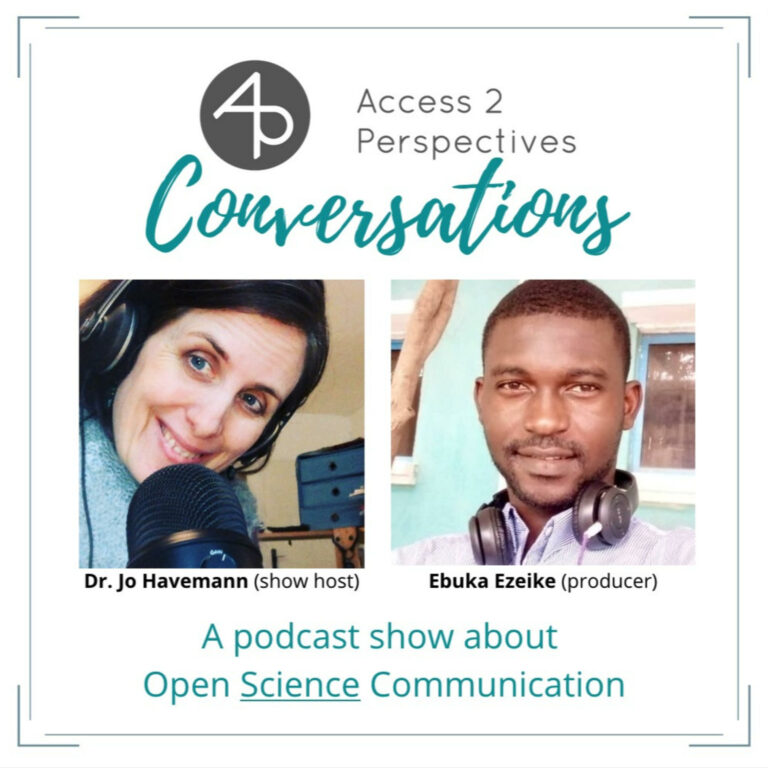 Access 2 Perspectives – Conversations. All about Open Science Communication
Bridging Academic landscapes.
At Access 2 Perspectives, we provide novel insights into the communication and management of Research. Our goal is to equip researchers with the skills and enthusiasm they need to pursue a successful and joyful career.
This podcast brings to you insights and conversations around the topics of Scholarly Reading, Writing and Publishing, Career Development inside and outside Academia, Research Project Management, Research Integrity, and Open Science.
Learn more about our work at https://access2perspectives.org
Lanfrica – the hub for African language resources – A conversation with Chris Emezue
Chris Emezue is a researcher and the founder of Lanfrica, an online resource centre that catalogues, archives and links African language resources in order to mitigate the difficulty encountered in discovering African works.
His research areas of interest include machine/deep learning, reinforcement learning (for games and neural machine translation), natural language processing (speech and language processing).
Chris is also a Machine Learning Researcher in NLP. As an AfricanNLP researcher, he is working to promote African languages in Speech and Language Processing.
More details at access2perspectives.org/2022/09/a-conversation-with-chris-emezue/
Host:Dr Jo Havemann, ORCID iD0000-0002-6157-1494
Editing:Ebuka Ezeike
Music:Alex Lustig, produced byKitty Kat
License:Attribution 4.0 International (CC BY 4.0)
At Access 2 Perspectives, we guide you in your complete research workflow toward state-of-the-art research practices and in full compliance with funding and publishing requirements. Leverage your research projects to higher efficiency and increased collaboration opportunities while fostering your explorative spirit and joy.
Website: access2perspectives.org
—
Send in a voice message: https://anchor.fm/access2perspectives/message
You can support our work with this podcast with a one-time or recurring contribution to cover production costs (audio editing, transcription, publishing, dissemination) as well as reimbursements for speakers and facilitators.
Listen on any of the following platforms:
Released episodes
Would you like to share your perspective on a research topic, Open Science, and/or Science Communication?
Get in touch to suggest your topic; we will be happy to hear from you.
Other recommended podcast shows