Bridging Academic landscapes
We provide novel insights into the management and communication of Research. Our goal is to equip researchers with the skills and enthusiasm they need to pursue a joyful career. 
As a scholarly training and consulting organization, Access 2 Perspectives is providing novel insights into the globally inclusive management and communication of Research based on Open Science principles and standards.
One of our key initiatives launched in 2018, AfricArxiv is a community-led digital archive for African research, working towards building an African-owned open scholarly repository; a knowledge commons of African scholarly works. On behalf of AfricArXiv, we partner with scholarly stakeholders from within and outside Africa to establish a scholarly discoverability and publishing platform that primarily serves African scholarly stakeholders, such as researchers, research institutions, libraries, publishers, and policymakers, while at the same time informing the global scholarly community by fostering collaboration and knowledge exchange.
I work with researchers who struggle with scientific project planning, have difficulties in positioning themselves within their research discipline and don't know where to start when it comes to research data management and scholarly writing their thesis or a research article. Researchers who work with me seek clarity and guidance on soft skills that are relevant in research project planning and management to be able to transfer the acquired knowledge to societal stakeholders who can then benefit from their discoveries.

What separates my service from other trainers and consultants is that I ground my approach in Open Science principles and data management and because of this, researchers receive top-of-the-art and clear instructions and information that is compliant with the current publishing and funding requirements. I help them to establish best scientific practices for efficient, transparent, and F.A.I.R. (findable, accessible, interoperable, and reusable) research output.

Dr Jo Havemann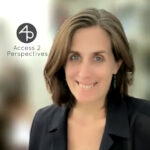 Open Science, Research Management, Reading-Writing-Publishing, Career Development, Research Equity (de/en/se/fr/sw)
Co-Creatives
Coordinated and managed by Jo Havemann, we act as a team of co-creatives to best meet your requirements and inform you about all relevant aspects of Open Science Communication, across the research workflow and through publishing your results.
We are all independent trainers and consultants from four continents with a professional background in science and entrepreneurship. Collaborating with like-minded partners and experts of various disciplines allows us to offer you a range of topics within the fields of Science Communication, Open Science, and Research Innovation.
Our Values
At Access 2 Perspectives, we are committed to human rights, equity, and ecological sustainability.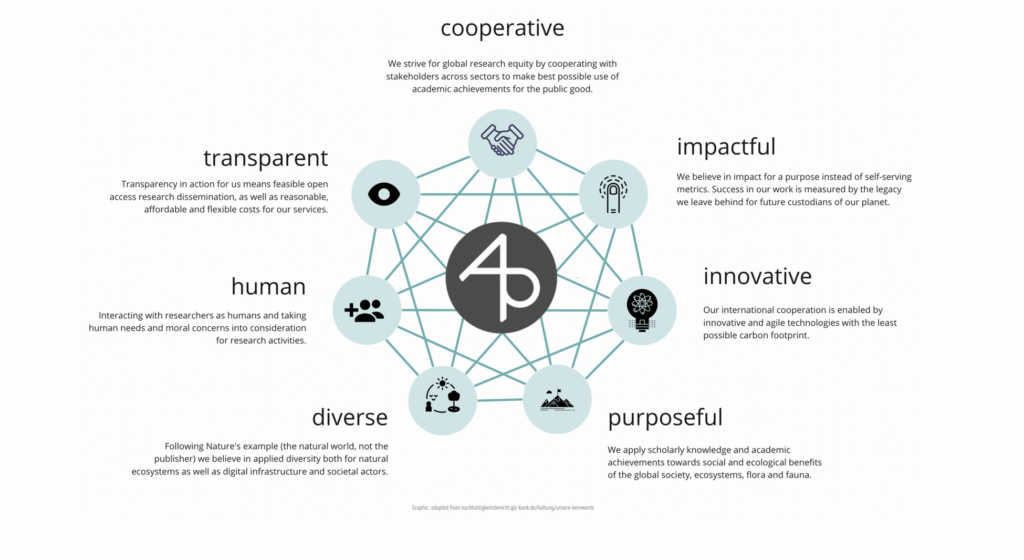 Our clients
We offer coaching, consultation, and training services in Open Science Communication to individual researchers of any career stage and to groups via graduate schools, research departments, and institutions. Below is a list of selected institutions we had the pleasure of working with: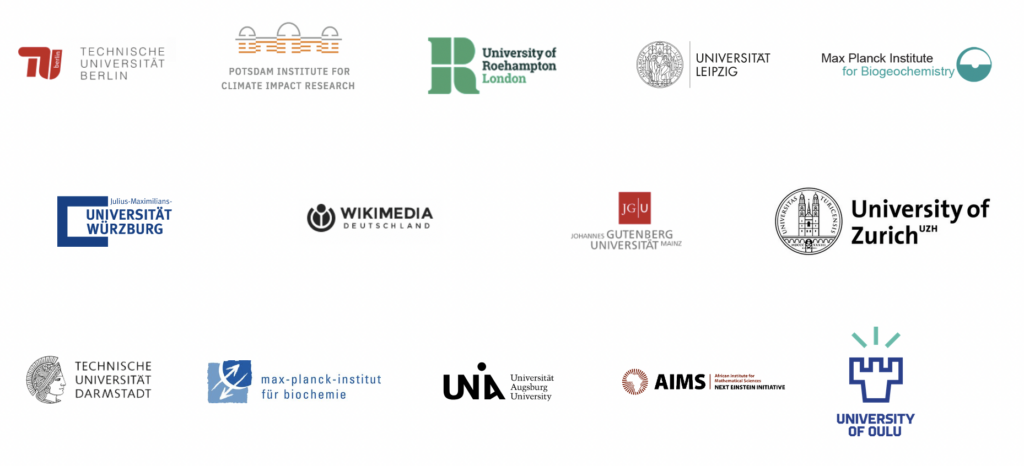 Contact us
You can reach us by email at info@access2perspectives.org or book a call through our booking system