At Access 2 Perspectives, we guide you in your complete research workflow toward state-of-the-art research practices and in full compliance with funding and publishing requirements.
Leverage your research projects to higher efficiency and increased collaboration opportunities while fostering your explorative spirit and joy.
Open Science
Open Access, Open Data, Open Source Hardware and Software, Open Methodology, Open Peer Review, Open Educational Resources (OER), Knowledge Transfer
Reading Writing Publishing
Strategic Reading, Scholarly Writing, Peer Review, Scholarly Publishing, Visual Communication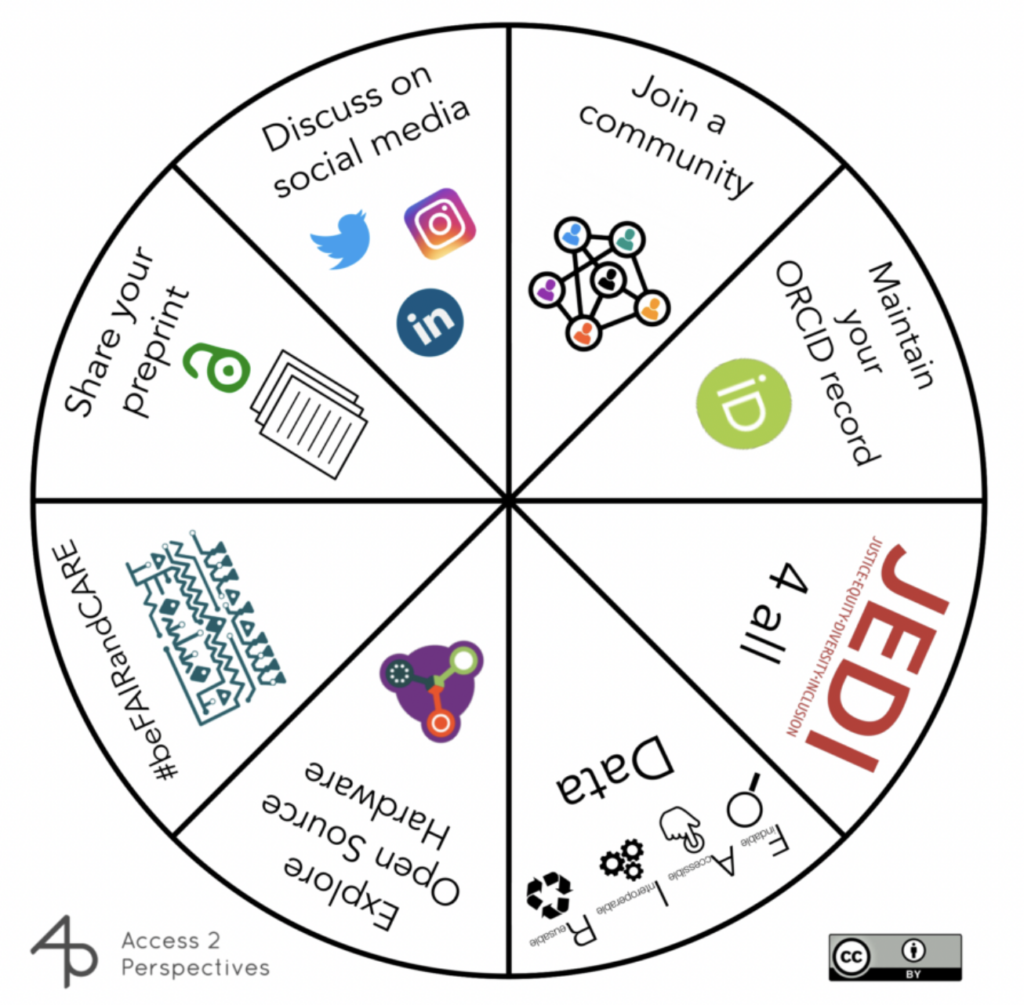 Project Management
Agile & Lean Approaches, FAIR Data Management, CARE Principles, Digital Tools for Research
Career Development
Reputation Building, Presentation Techniques, Multilingualism, Transferable Skills
Research Integrity
Epistemology, Ethics, Responsible Research & Innovation (RRI), Animal Welfare, Sustainability
Schedule a free explorative session
via our calendar booking system:
Are you ready to open up your research and increase discoverability to other researchers, prospective funders, and collaborators, while building your reputation as an expert in your research discipline, improving team-internal collaboration, and increasing your impact, personal gain, and quality of life?
At Access 2 Perspectives, we meet you exactly where you are on your journey as a researcher. We understand that your actions are focused on your passion for your research topic and on generating results for impact through scholarly publishing.
Citation metrics alone won't ensure the lasting contributions you wish to provide to the scholarly system and eventually society. That's why you need a different, tailored strategy that includes weekly coaching, structure for your high-performing and widely-interested nature, and a supportive peer community to hold you accountable.
Consulting & Coaching
Open up your research workflow, from scholarly literature search, and methodology to dissemination of your results.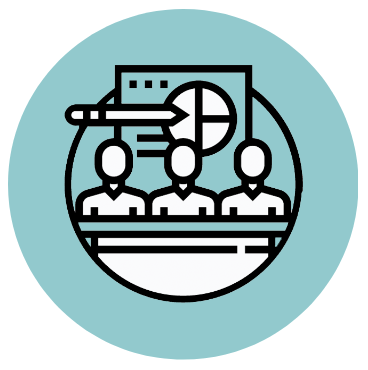 Workshops & training
All topics are backed by real examples and relate to the participants' research projects and disciplines.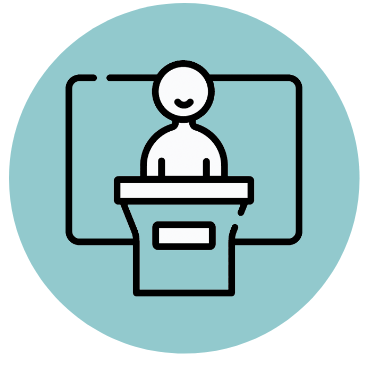 Speeches, talks & seminars
We present all our course topics and projects in a talk, seminar, and in our online academy.
News and Conversations
Find all our insights, updates, podcast episodes, and more on our News page.
Subscribe to our podcast via your preferred podcasting platform and learn more about each guest and their work and experiences around Open Science and Research Integrity on our Conversations page.
Some of the projects and initiatives we work on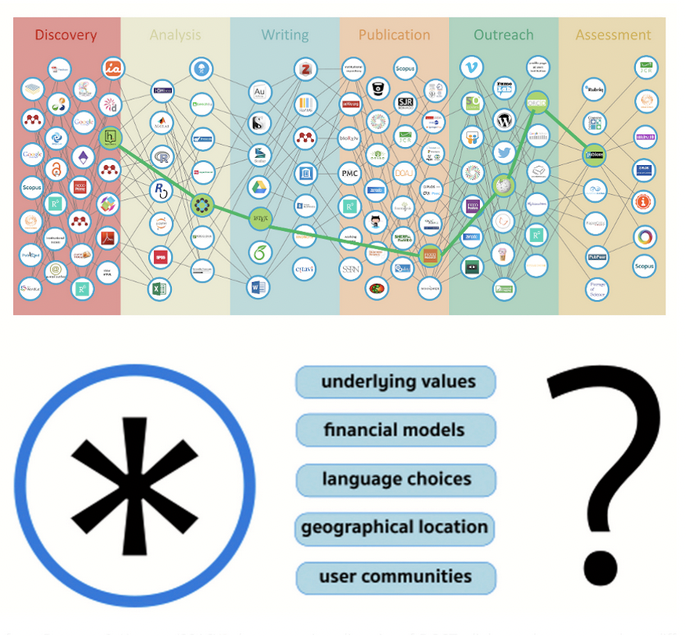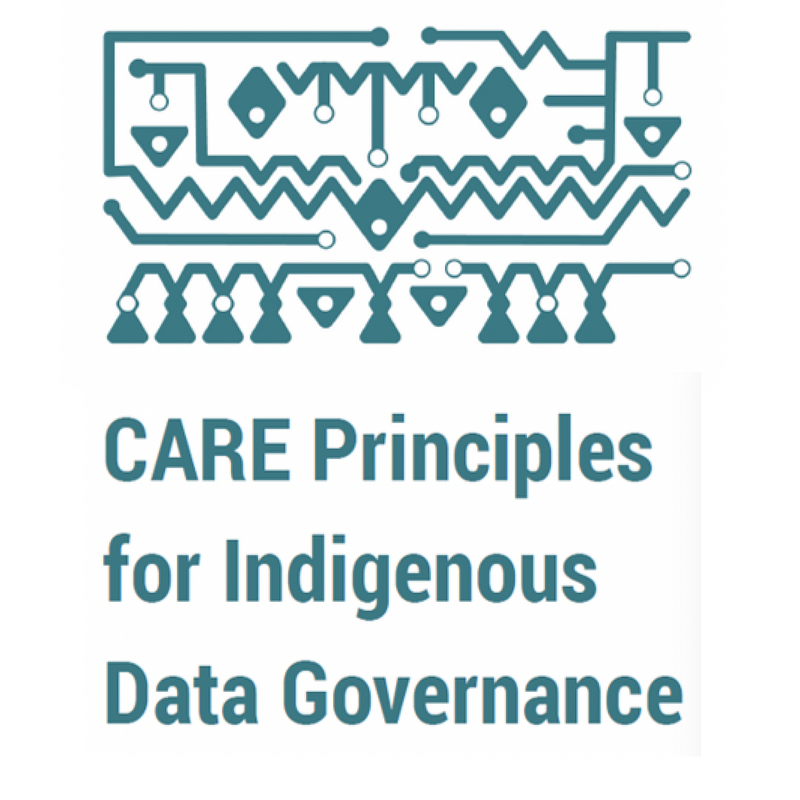 Selected institutions we work/ed with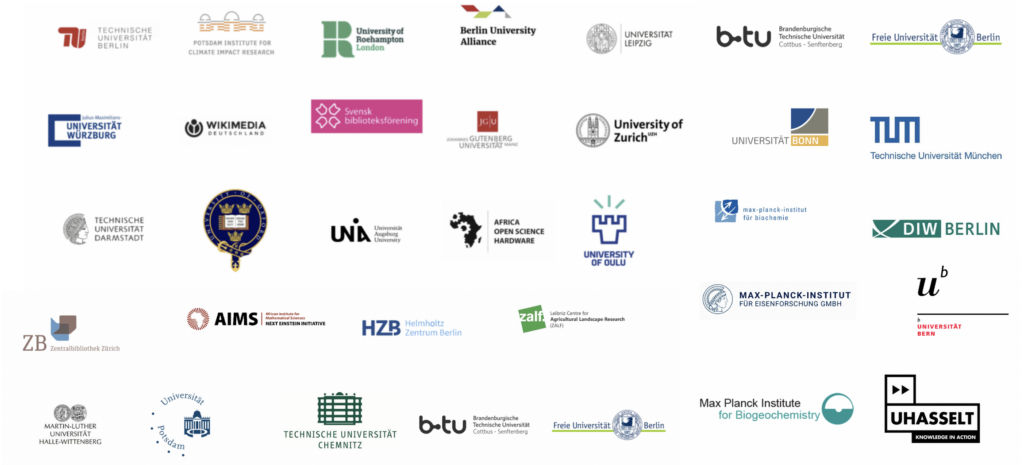 Are you interested to learn more about our work?
Email us at info@access2perspectives.org or schedule a free explorative appointment via our calendar booking system: