Effective communication skills are essential for a scientist's career. Whether at a conference, during a job interview, a seminar, or simply explaining to non- experts what you do – the opportunities to present your research topics to different audiences are manifold. The scientific talk, like the original research paper, is part of the scientific communication process.
During this course, participants will practice and improve their presentation skills, receive feedback on their performance and be equipped with techniques to give concise and convincing scientific talks.
[three-fifths-first]
Course content
Presenting according to the IMRaD Structure
Engaging with the Audience
Voice control & Eye contact
Presenting in English as a non-native speaker
Appropriate Data Presentation – less is more
Storytelling
Ensuring Scientific Fairness: compare, cite and acknowledge
Mastering Performance Anxiety and Stage Fright
Methodology
Our courses are geared towards adult learning and use participatory approaches. The trainer encourages participants to add their experience and knowledge to the course content. Topics covered are backed by real examples and relate to the participants' field of research.
Before the course, participants can submit specific questions and their own presentation examples by email. The course content will be adjusted to the specific needs and requirements of the participants.
Participants are handed out reading material to be discussed during the course as well as a course summary with their achievements.
Course duration: 2 consecutive days (9am – 5pm)
Number of participants: 8-12
Trainer: Dr. Jo Havemann, Katrin Bringmann or Olle Bergman
[/three-fifths-first]
[two-fifths]
Contact us for a custom proposal
The course can be aligned to your requirements regarding duration, form and content.
[contact-form-7 id="851″ title="Form Science 2.0″]
[/two-fifths]
---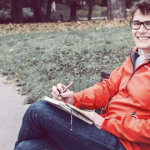 This post was originally published in Swedish at the Vetenskap & Allmänhet website. "VA is an independent Swedish non-profit membership organization that works to promote dialogue and openness between researchers and the public."
This English version was originally published by Olle Bergman on LInkedIn.
I harp on about it all the time, so I may as well carry on here too: The research community today is weighed down by a communication culture ...
Read More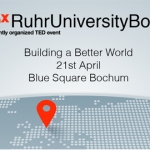 In April this year, the following 10 changemakers gathered at Ruhr University for TEDxRuhrUniversityBochum:
(1)
Ganesh Muren
presenting his social enterprise 
Saora Insustries
, which delivers a solution for sustainable, affordable and environment-friendly drinking water. (2) 
Jakob Schoen 
had a vision of a volunteer maritime salvage back in 2015, when he heard about the many deaths of people trying to cross the Mediterranean Sea and co-founded
Jugend Rettet
 which owns the boat JUVENTA and has already saved more ...
Read More