Neuroscience for all: building global research capacity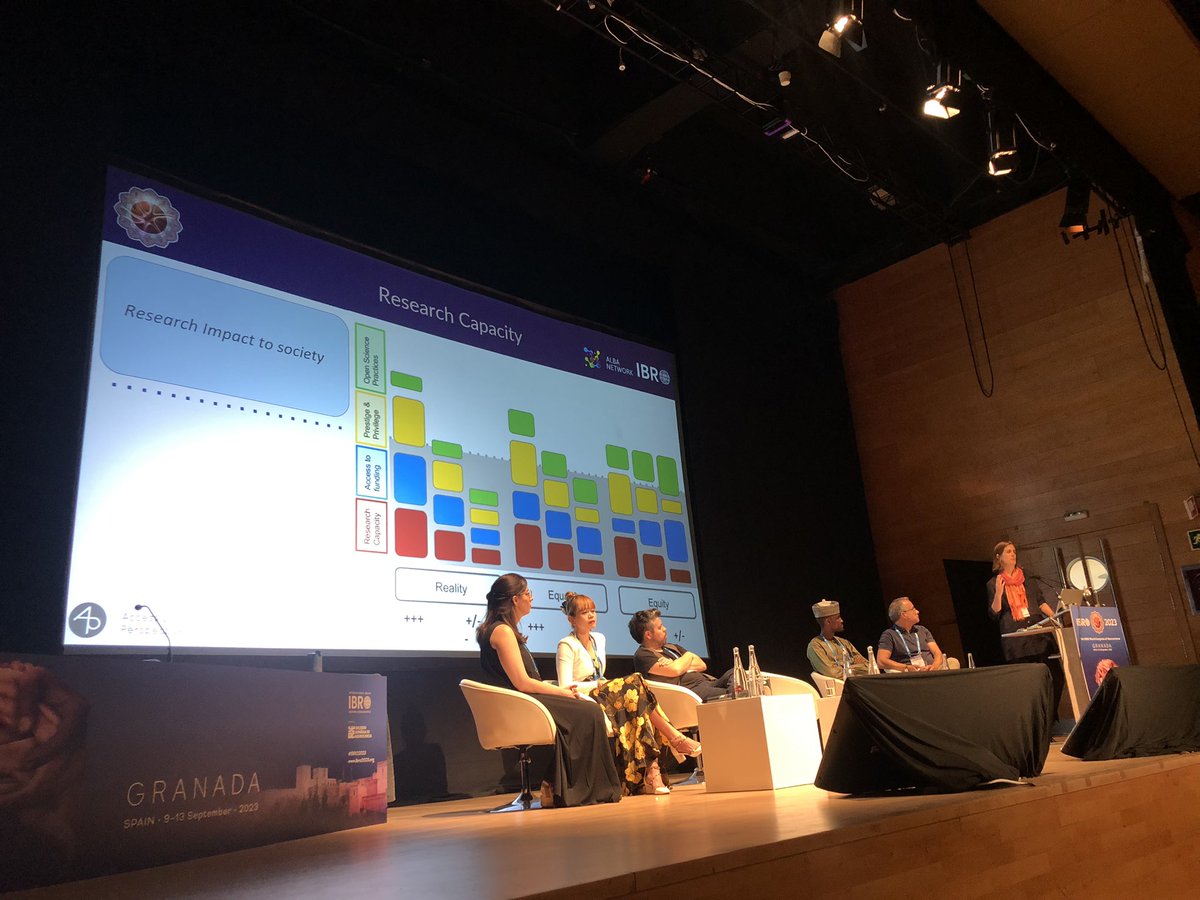 As part of the IBRO World Congress 2023 (9-13 September – Granada, Spain), the ALBA Network and the IBRO Early Career Committee partnered to facilitate a wide-ranging discussion of what neuroscientists can do as a community to build research capacity in the Global South, and how this increase in local capacities for research and innovation can, in the broader picture, bring benefits to us all.
The presentations and discussion included issues such as:
avoiding brain drain in the Global South by ensuring capacity is built onsite;
expanding social access to technologies generated through neuroscience research;
getting feedback from stakeholders and ensuring programmes are properly assessed; and
celebrating, while also reviewing and learning from, what IBRO has done in the past.
As one of the panelists who shared their experiences and success stories in diverse settings across the globe, Jo Havemann presented a global perspective on how the adoption of Open Science practices can under-resourced research environments.
If we combine #OpenScience to reallocation of #resources to promote access to high-level research in underfunded regions, we can tip the balance towards equity in sharing scientific advancement and its benefits, which is mentioned in the Declaration of Human Rights –

@openscicomm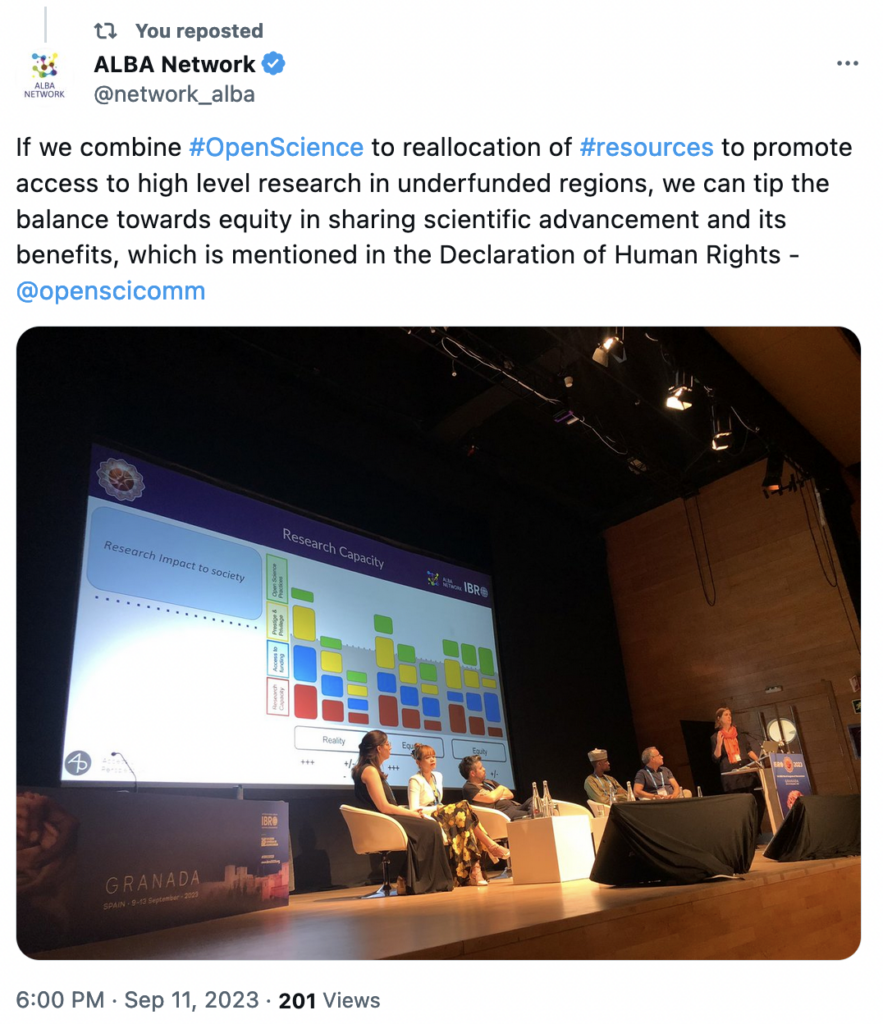 Chairs & Panelists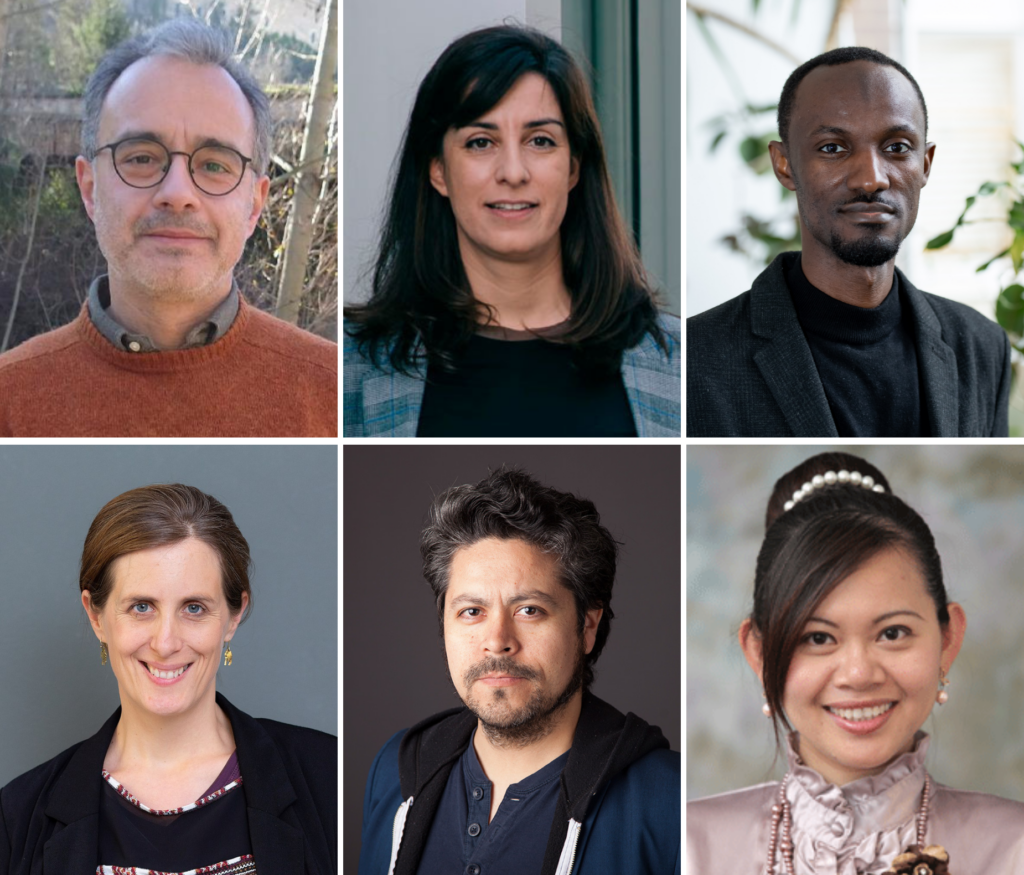 The panel topic was also featured in a podcast session hosted by Asma Bashir: