A conversation with Nithaya Chetty.
Tatyana Deryugina talks with Jo Havemann about the ongoing war in Ukraine, her outreach to Russian scholars to encourage them to oppose the war and take feasible action, as well as some of the responses she received.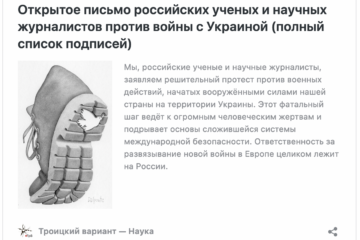 We, Russian scientists and scientific journalists, declare a strong protest against the hostilities launched by the armed forces of our country on the territory of Ukraine. This fatal step leads to huge human losses and undermines the foundations of the established system of international security. The responsibility for unleashing a new war in Europe lies entirely with Russia.