The war in Ukraine and Russian perspectives – A conversation with Tatyana Deryugina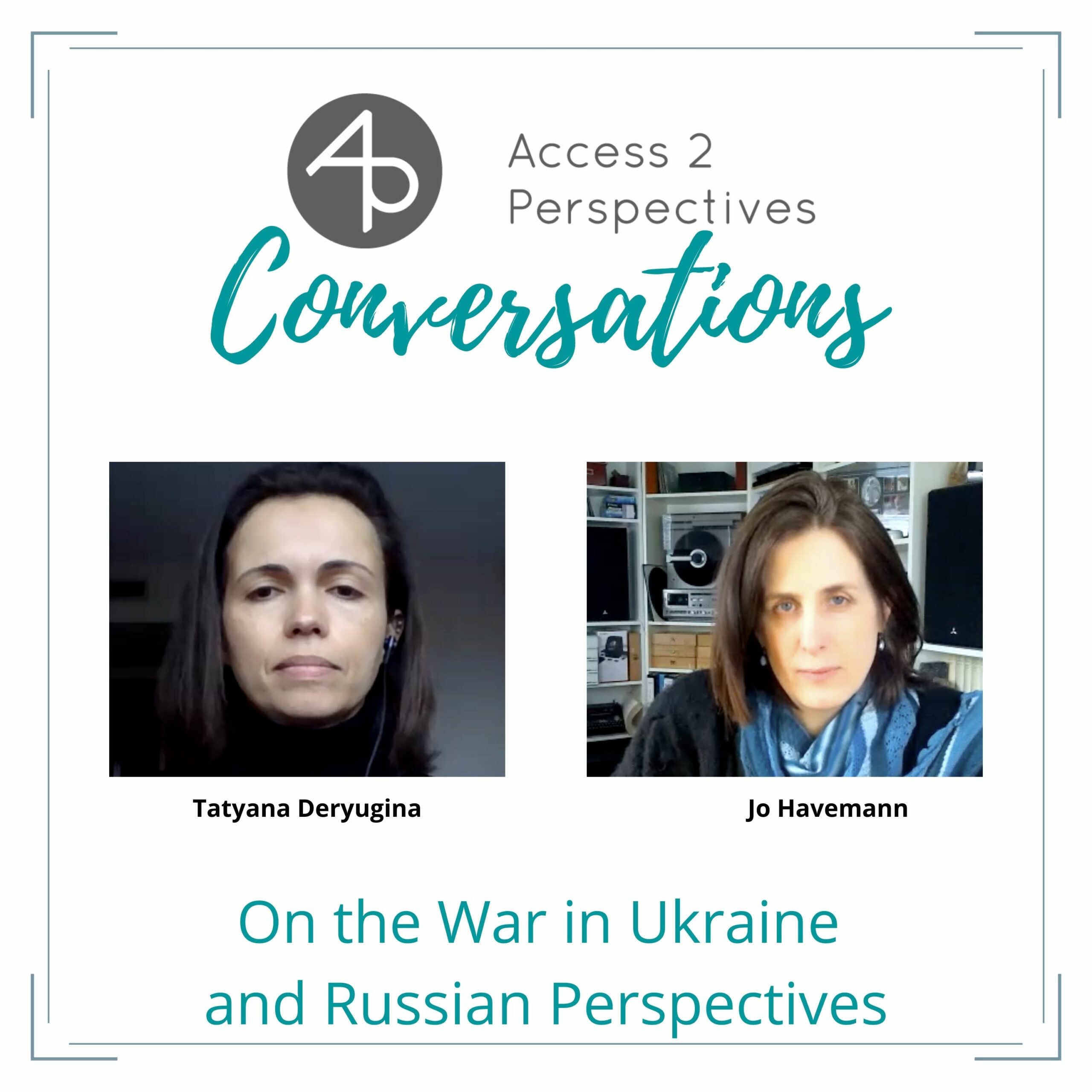 Tatyana Deryugina talks with Jo Havemann about the ongoing war in Ukraine, her outreach to Russian scholars to encourage them to oppose the war and take feasible action, as well as some of the responses she received.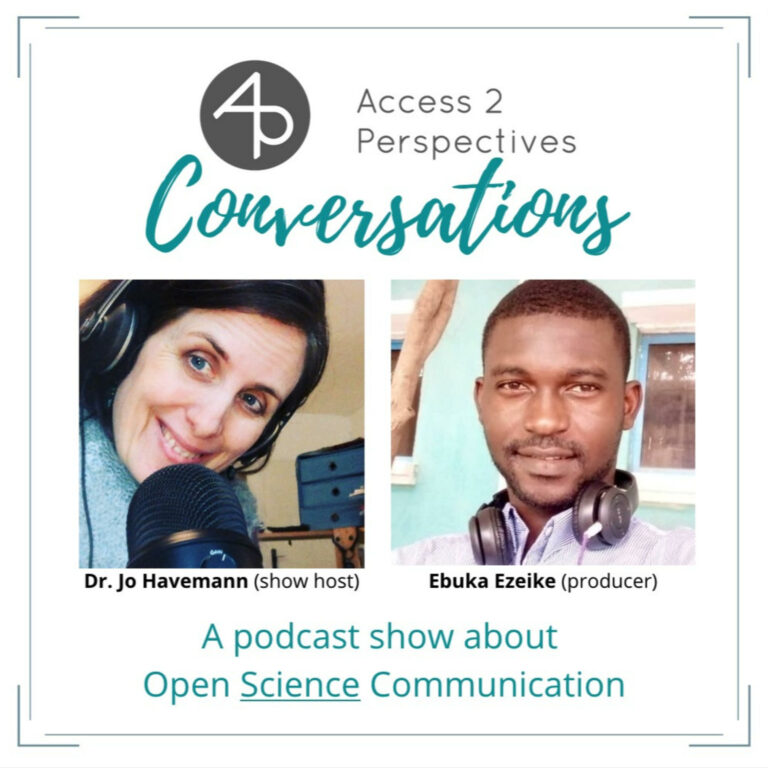 Access 2 Perspectives – Conversations. All about Open Science Communication
Bridging Academic landscapes.
At Access 2 Perspectives, we provide novel insights into the communication and management of Research. Our goal is to equip researchers with the skills and enthusiasm they need to pursue a successful and joyful career.
This podcast brings to you insights and conversations around the topics of Scholarly Reading, Writing and Publishing, Career Development inside and outside Academia, Research Project Management, Research Integrity, and Open Science.
Learn more about our work at https://access2perspectives.org
Tatyana Deryugina on the war in Ukraine and Russian perspectives
[To see all podcast episodes go to access2perspectives.org/conversations/]

Website: deryugina.com
Twitter: @TDeryugina
LinkedIn: tatyana-deryugina-01079911/
ORCID iD: 0000-0003-0870-8655

Blog posts that were mentioned in our conversation
A view from Russian academia
Along with several other Russian-speaking academics outside of Russia, I have been emailing thousands (yes, thousands!) academics in Russia urging them to take action to oppose the war. My letter to them can be found here (scroll down for an English translation). | deryugina.com/a-view-from-russian-academia/
A view from a Russian-American
My publication of this email from a Russian academic explaining why there aren't mass protests in Russia against the war in Ukraine has been amazingly well-received. […] | deryugina.com/a-view-from-a-russian-american/
An open letter from Russian scientists and science journalists against the war with Ukraine
We, Russian scientists and scientific journalists, declare a strong protest against the hostilities launched by the armed forces of our country on the territory of Ukraine. This fatal step leads to huge human losses and undermines the foundations of the established system of international security. The responsibility for unleashing a new war in Europe lies entirely with Russia. … | https://access2perspectives.org/2022/02/an-open-letter-from-russian-scientists-and-science-journalists-against-the-war-with-ukraine/
Support for Ukrainian researchers | https://access2perspectives.org/2022/02/support-for-ukrainian-researchers/
Support research and cultural professionals in Russia | https://access2perspectives.org/2022/03/support-research-and-cultural-professionals-in-russia/
Statement of the ReMO COST Action on solidarity with Ukraine | https://access2perspectives.org/2022/03/statement-of-the-remo-cost-action-on-solidarity-with-ukraine/