Statement of the ReMO COST Action on solidarity with Ukraine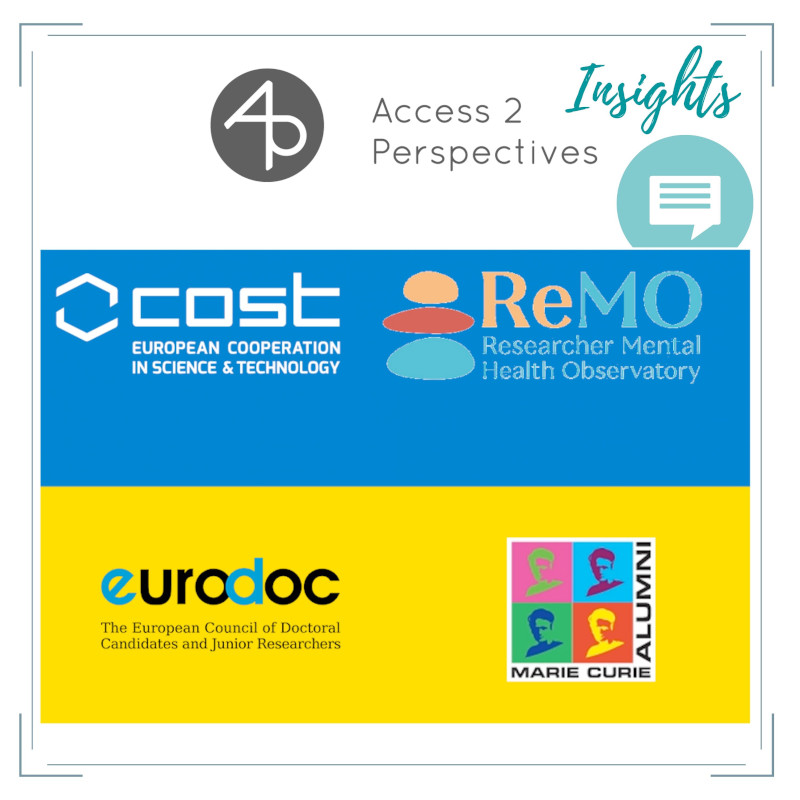 Cite as: Kismihók, Gábor, Gauttier, Stéphanie, Metcalfe, Janet, Mol, Stefan T., McCashin, Darragh, Schroijen, Mathias, Bostenaru Dan, Maria, Gökalp, Gökçe, Krsmanović Whiffen, Radenka, Güneş, Murat, & Cahill, Brian P. (2022). Statement of the ReMO COST Action on solidarity with Ukraine.

Zenodo. https://doi.org/10.5281/zenodo.6326290
[reposted with permission]
The ReMO COST Action stands in solidarity with the people of Ukraine. We add our voices to the joint declaration of Eurodoc and the Marie Curie Alumni Association and strongly condemn the Russian Federation's acts of violence and aggression against the people of Ukraine. We also concur with the COST Association's call for international efforts to help ensure the safety of Ukrainian researchers and innovators.
ReMO is a closely-knit network and we are deeply concerned about the safety of two of our network members based at the International Humanitarian University in Odessa, Prof. Anatoliy Goncharuk and Mr. Serhii Levchenko. These two valuable and respected members of our network are foremost in our thoughts.
There are practical ways that we can support displaced Ukrainian scientists:
We keep in mind that the actions of the Russian regime are not representative of the Russian people and we welcome and support the open letter from Russian academics and science journalists calling for peace.
Our COST Action is focused on international cooperation and communication within Europe. We believe in inclusion, dialogue, peace, and support the advancement of society through education and research. We are deeply concerned about the physical and mental health and safety of the Ukrainian people, especially those most vulnerable, including the elderly, the children, and the sick. We call on the Russian Federation to cease its attack on Ukraine.
Best wishes,
Gábor Kismihók
Stéphanie Gauttier
Janet Metcalfe
Stefan T. Mol
Darragh McCashin
Mathias Schroijen
Maria Bostenaru Dan
Gökçe Gökalp
Radenka Krsmanović Whiffen
Murat Güneş
Brian Cahill