Scientific diplomacy in this time of war – A conversation with Nithaya Chetty.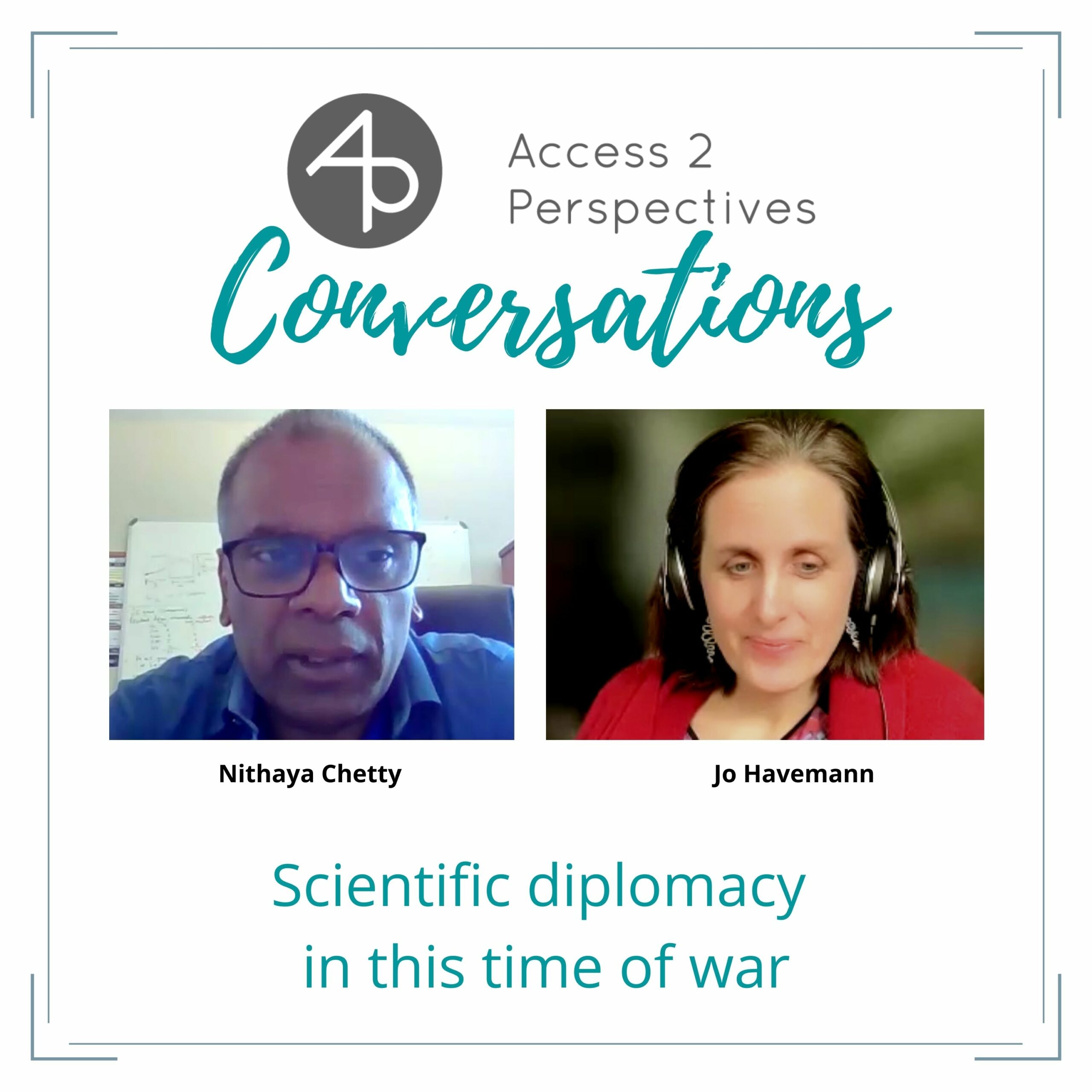 Nithaya Chetty is a Professor in theoretical and computational physics and Dean at the Faculty of Science at Witwatersrand University in Johannesburg, South Africa. In a recent commentary in University World News, Nithaya expressed his concern about the war in Ukraine and emphasized the need for scientific diplomacy and cooperation. In this conversation, Nithaya and Jo talk about the options, opportunities, and difficulties scientific diplomacy provides.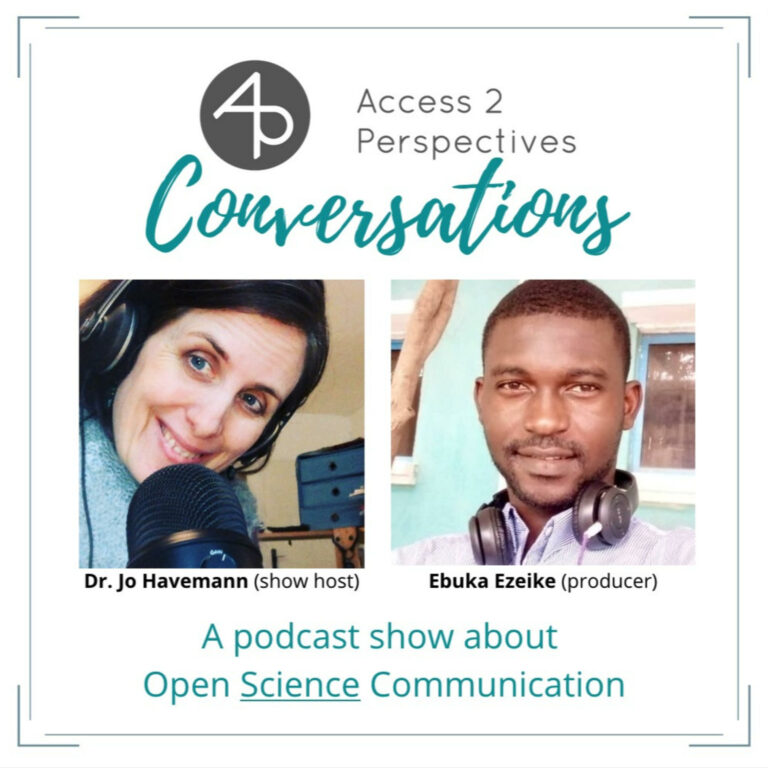 Access 2 Perspectives – Conversations. All about Open Science Communication
Bridging Academic landscapes.
At Access 2 Perspectives, we provide novel insights into the communication and management of Research. Our goal is to equip researchers with the skills and enthusiasm they need to pursue a successful and joyful career.
This podcast brings to you insights and conversations around the topics of Scholarly Reading, Writing and Publishing, Career Development inside and outside Academia, Research Project Management, Research Integrity, and Open Science.
Learn more about our work at https://access2perspectives.org
Scientific diplomacy in this time of war – A conversation with Nithaya Chetty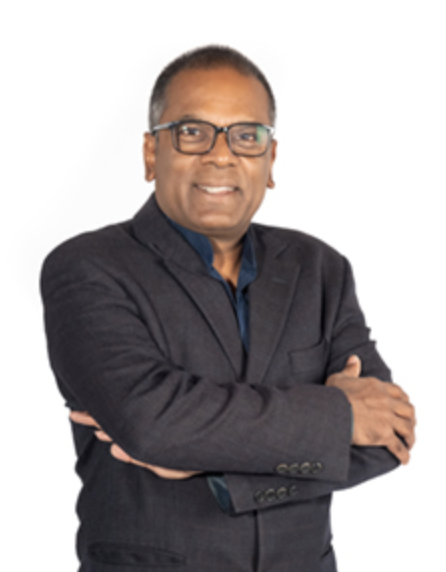 Website: wits.ac.za/…/nithaya-chetty/
Which researcher – dead or alive – do you find inspiring? Walter Kohn (Nobel Laureate)
What is your favorite animal and why? The White Rhino – I am really unhappy about the poaching of our rhinos in South Africa. At Wits, we have a unique programme to ward off attacks on rhinos. This research project has a tremendous amount of potential to make a real impact.
Name your (current) favorite song and interpret/group. I mostly listen to Indian classical music, and also Qawali music. Here is one of my favourites, two Muslim maestros Amjad Ali Khan on the sarod and Bismillah Khan on the shenai playing a Hindu bhajan (devotional song). This was also Mahatma Ghandi's favourite, as I understand that he got up to this each morning. To me, this represents Peace. If we can get out of our own skins to feel the emotions of others, then this can be a better world for all. You can see both musicians really capturing the emotion of the song even though this praises the Gods of a different religion. I think that this is beautiful.
What is your favorite dish/meal? Seafood paella. I make a super paella!
What else do you enjoy? My wife and I enjoy the outdoors. We just got back from a hiking trip to the Drakensberg Mountains this weekend. We also love the game parks. We get to the Kruger National Park 2x per year.
References