Low-cost Loop Mediated Isothermal Amplification (LAMP) kit to enhance COVID testing capacity in Sri Lanka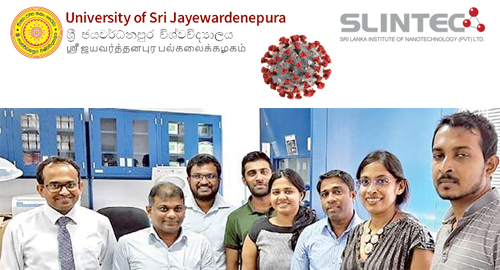 Aravinth Panch, A2P team member and co-founder of DreamSpace Academy in Batticaloa, helped Sri Lanka Institute of Nanotechnology (SLINTEC) Colombo to develop a rapid test kit for COVID-19 as reported in newspapers in Sri Lanka.
This solution is faster (less than 30 minutes to get the results) and cheaper (estimated to be less than 2 Euros), so it will help Sri Lanka to save 150 Million Rupees every month and test 4 times more people than now.
[…] In an effort to increase the diagnostic capacity for COVID-19 virus in the country, Sri Lanka Institute of Nanotechnology (SLINTEC), a pioneer in nano and advanced technology and research coming under the purview of the Ministry of Higher Education, Technology and Innovation, rapidly repurposed its staff and facilities in late March to develop cost-effective COVID-19 diagnostic test kits, including gold nanoparticles and graphene-based strips or electrodes to detect viral antigen, and RT-LAMP to detect viral RNA.
[…] SLINTEC, through Aravinth Panch of DreamSpace Academy, was able to partner with the Guy Aidelberg [of the European open science platform at] CRI Paris, Just One Giant Lab (JOGL), which helped immensely to fast-track the development process of the LAMP kit.
Prof. Neelika Malavige and her team at the Centre for Dengue Research, University Sri Jayewardenepura worked closely with SLINTEC and provided us with both positive and negative clinical specimens to demonstrate the proof of concept and to carry out the initial validation trials to compare with the qRT-PCR results. In addition, the Ministry of Higher Education, Technology and Innovation, the Ministry of Health and the Presidential Taskforce on COVID-19 supported this project throughout. […]
Read the whole article at http://www.ft.lk/front-page/SLINTEC-develops-low-cost-Loop-Mediated-Isothermal-Amplification-kit-to-enhance-COVID-testing-capacity/44-704715