New Dawn for African Researchers as TCC Africa and AfricArXiv Announce Formal Collaboration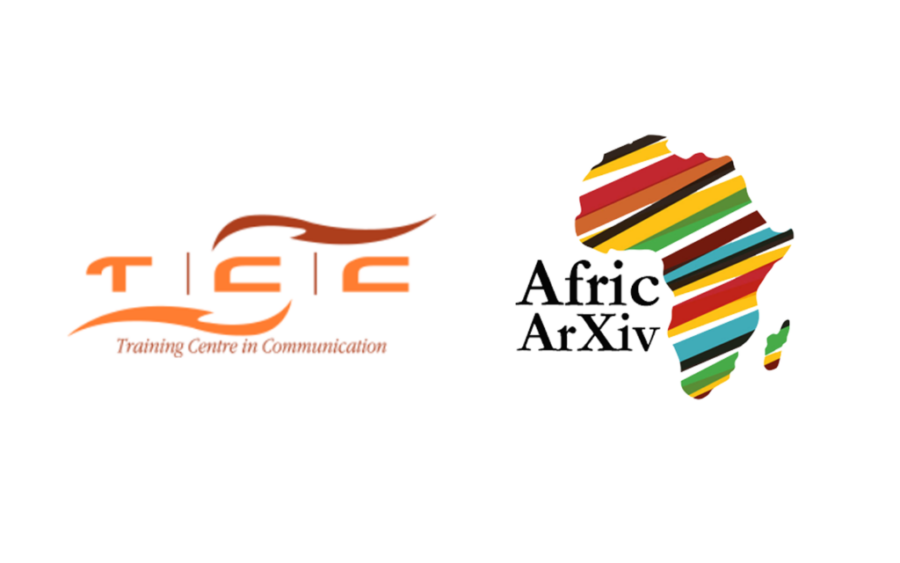 The Training Centre in Communication (TCC Africa), based at the University of Nairobi, Kenya, and the pan-African Open Access portal AfricArXiv herewith announce our formal collaboration agreement with the objective of creating a long-term strategic and sustainable approach to building and managing an international scholarly community that will enrich the visibility of African research.
The TCC Africa – AfricArXiv Partnership will enrich both organizations' collective capabilities and expertise to enhance open science, open access, research communication skills and capacity building amongst scientists and other scholarly stakeholders on the African continent and globally.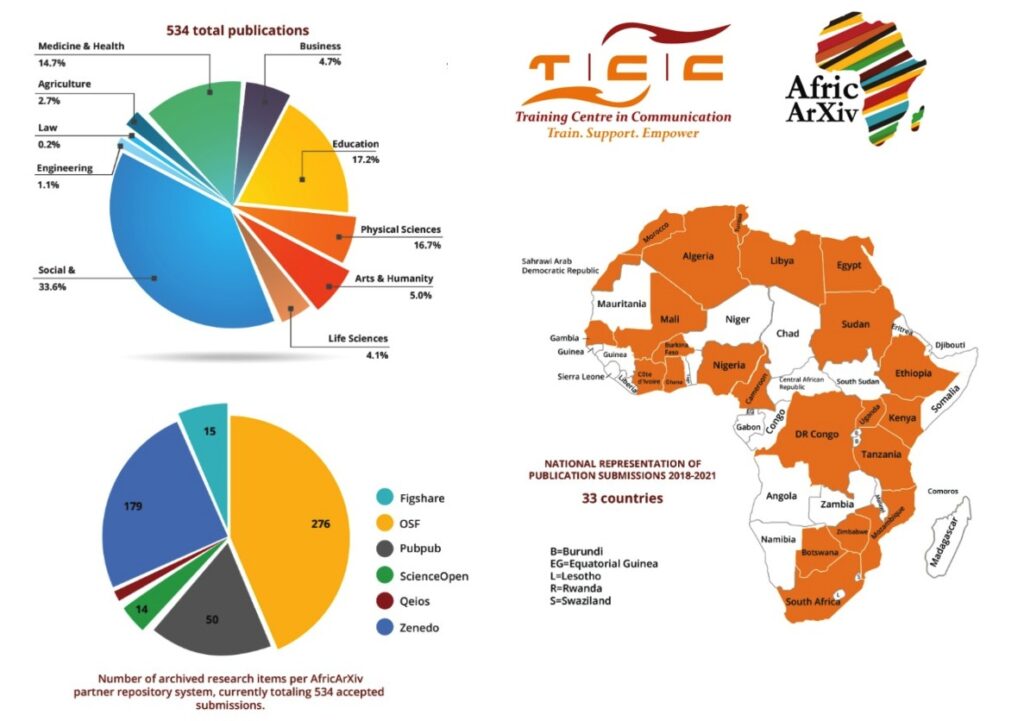 Together, we are :
Fostering African scholarship for global discoverability
Innovating sustainability strategies around African scholarship and scholarly services
Building a continental ecosystem of scholarly stakeholders
TCC Africa will be providing AfricArXiv with a legal framework and serve as the fiscal host to facilitate AfricArXiv's operations, sustainability and strategic growth within Africa. In addition, TCC Africa will be the research capacity building partner, offering training and support for African researchers and institutes on how to effectively use AfricArXiv's portal and services.
"This partnership is about building trust in African researchers and institutes by creating a reliable and self-sustaining publishing platform they can use to disseminate for global visibility and discoverability of their research output. We want to establish AfricArxiv as an integral part of the African scholarly publishing workflow. In order to achieve this, we are working together,"

says Ms Joy Owango, TCC Africa's Executive Director.
"Since our launch in June 2018, we have received and accepted more than 500 research manuscripts, datasets, presentation slide decks and other types of scholarly output from scholars based in 23 African countries. Until now, it has been an exciting journey with a steep learning curve for all members in our team and we are gearing up to leverage our services through this partnership,"

says Dr Jo Havemann, AfricArXiv Co-founder and Executive Director. Johanssen Obanda, AfricArXiv Communications Manager, adds:
"TCC Africa is a strong supporter and advocate of our work. We are looking very much forward to serving researchers and research institutions across the continent with joint efforts from now on."
AfricArxiv at a Glance
About TCC Africa
Established as a non-profit entity in 2006 and registered in Kenya, the Training Centre in Communication (TCC Africa), is an award-winning Trust and the first African-based training centre to teach effective communication skills to scientists. As part of its core mandate, TCC Africa provides support and capacity in improving researchers output and visibility through training in scholarly and science communication.

e: pr@tcc-africa.org or info@tcc-africa.org
in: linkedin.com/company/training-centre-in-communication/
Hashtags: #SciComm #TCCat15
About AfricArXiv
Since 2018, AfricArXiv is a community-led digital archive for African research. AfricArXiv partners with established scholarly repository services to provide platforms for African scientists to connect with other researchers on the African continent and to present their research findings.