Join the Open Hardware Makers program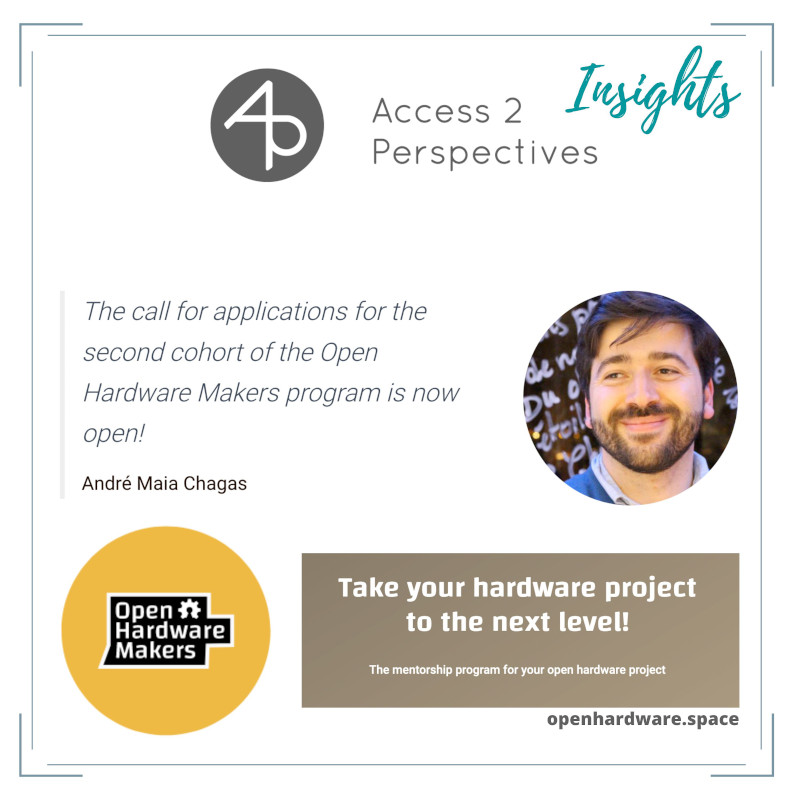 The call for applications for the second cohort of the Open Hardware Makers program is now open!

André Maia Chagas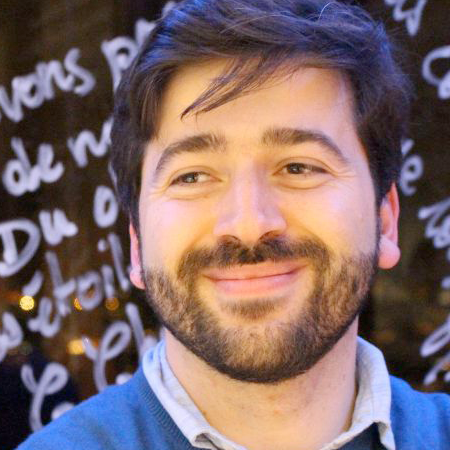 We have opened the call for participation of the second cohort in our training program on Open Source HardwareThe call for applications for the second cohort of the Open Hardware Makers program is now open! Sponsored by Code for Science & Society, this cohort is fully dedicated to Open Hardware for science. If you would like to learn and implement best practices on Open Source Hardware for your current project, this is for you.OHM is a mentorship program for open-source hardware projects and their developers. In it, you will learn the best practices in open hardware that will prepare you to build a reusable, inclusive, and sustainable project.
All projects that participate in OHM are expected to publish their documentation, hardware and software under open licences. The program runs over 16 weeks (October 3rd 2022 and ends on February 19th 2023 with a small holiday break).
Accepted participants will work through the curriculum supported by a dedicated mentor, while engaging with the wider OHM community (experts, fellow participants, other mentors and organisers). We expect mentees to dedicate ~5 hours per week to successfully go through the program and apply their learnings to their projects. More details about the program and the role of mentees can be found here.
Why you should apply
You will learn best practices in open hardware that will make your project more inclusive for users and collaborators
You will get in contact with experienced people in the open hardware community
You will meet and share lessons with fellow open hardware developers
This cohort has been supported by Code for Science & Society, and a small stipend will be available for selected projects
Eligibility
Important dates
Application opens on August 02nd and close on September 2nd 2022
Program starts on October 3rd 2022 and ends on February 19th 2023
Application link: https://forms.gle/dekGEQjFGDUdjHM5A
If you have any questions about the application process, please write to OHM at ohwmakers@gmail.com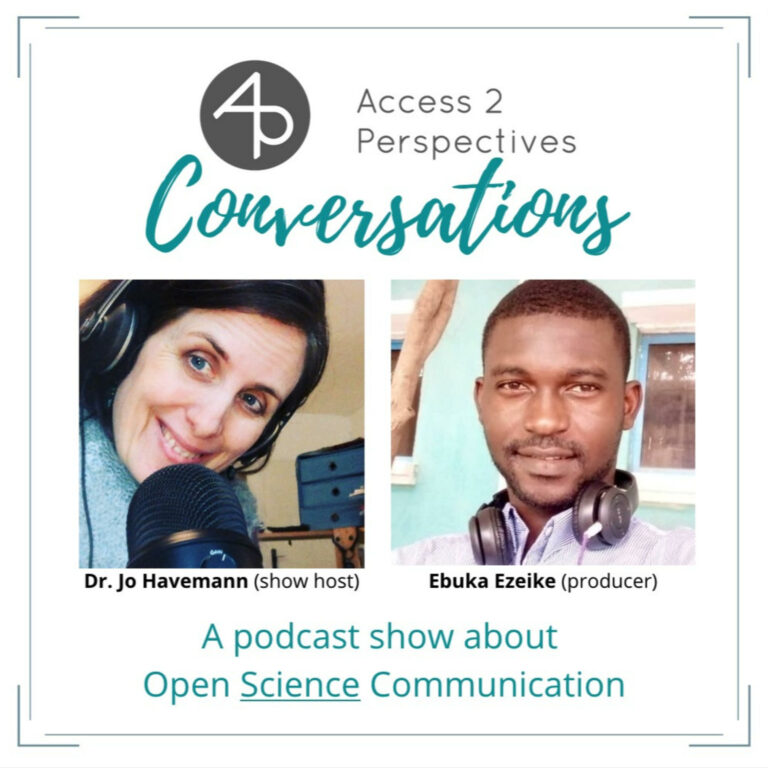 Access 2 Perspectives – Conversations. All about Open Science Communication
Bridging Academic landscapes.
At Access 2 Perspectives, we provide novel insights into the communication and management of Research. Our goal is to equip researchers with the skills and enthusiasm they need to pursue a successful and joyful career.
This podcast brings to you insights and conversations around the topics of Scholarly Reading, Writing and Publishing, Career Development inside and outside Academia, Research Project Management, Research Integrity, and Open Science.
Learn more about our work at https://access2perspectives.org
Open Hardware Makers – A conversation with Julieta Arancio, Alex Kutschera, and André Maia Chagas
Jo Havemann talked with Julieta Arancio, Alex Kutschera, and André Maia Chagas about their mentorship program for Open Hardware projects. Hear their answers to questions such as:
What is Open Hardware?
How is Open Hardware used and applied in a research context?
What other applications exist for open hardware and who is the mentoring program designed for?
How did the program evolve to its current form?
Why is mentoring necessary/useful for hardware projects?
References
Arancio, Julieta, and Shannon Dosemagen. "Bringing Open Source to the Global Lab Bench." Issues in Science and Technology 38, no. 2 (2022): 18–20. issues.org/open-source-science-hardware-gosh-arancio-dosemagen/
Maia Chagas A, Molloy JC, Prieto-Godino LL, Baden T (2020) Leveraging open hardware to alleviate the burden of COVID-19 on global health systems. PLoS Biol 18(4): e3000730. doi.org/10.1371/journal.pbio.3000730
on SpotifyAsk your fans a question to get private feedback about Maia Chagas A (2018) Haves and have nots must find a better way: The case for open scientific hardware. PLoS Biol 16(9): e3000014. doi.org/10.1371/journal.pbio.3000014
Find out more at https://access2perspectives.pubpub.org/pub/a-conversation-with-julieta-arancio-alex-kutschera-and-andre-maia-chagas/
With the Access 2 Perspectives approach, we help you open up your research in a feasible way and in accordance with state-of-the-art good scientific practices and a digitalised research environment. | Website: https://access2perspectives.pubpub.org/
—
Send in a voice message: https://podcasters.spotify.com/pod/show/access2perspectives/message