239 articles describing African languages indexed in the Lanfrica database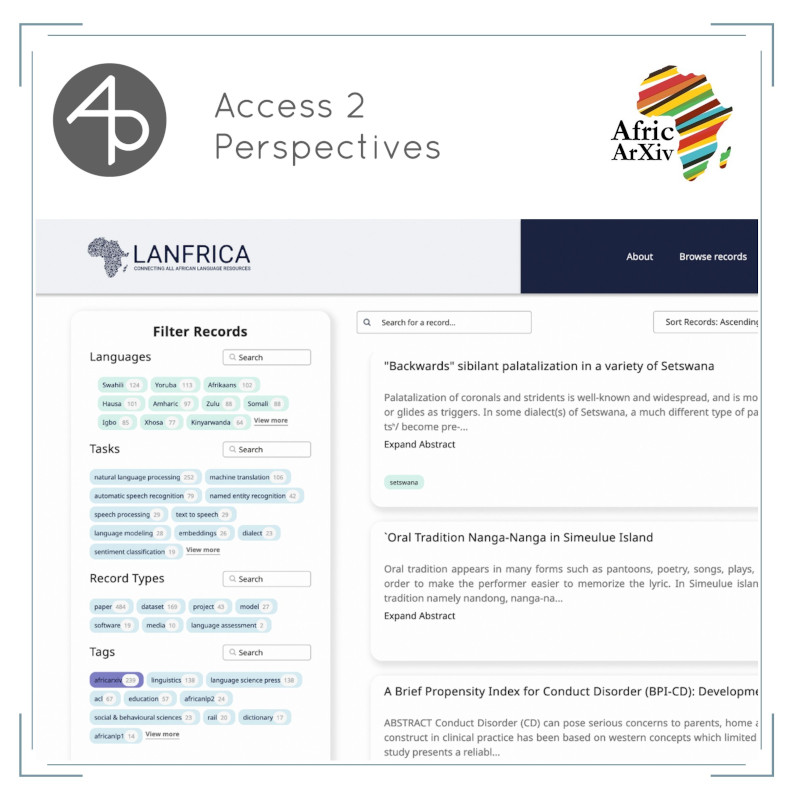 We are glad to announce that 239 articles describing African languages have successfully been included into Lanfrica and can all be accessed at lanfrica.com/records?tag=africarxiv. 
The linked resources span the disciplines Social & Behavioural, Education, Arts & Humanity, and Architecture. Most articles are of linguistic-related content, providing insights into syntax, phonetics, phonology, and pragmatics of these languages. Also included are under-represented languages such as Krio (Sierra Leone), Chichewa (Malawi, Zambia), or Wan (Cote d'Ivoire).
A total of 161 African languages are described by these articles that were submitted via AfricArXiv, of which 156 have one, two, three or four records, and the remaining five languages are covered in five, six, and seven scholarly records, namely Igbo (5), Limbum (5), Swahili (6), Somali (7).
Read about the Lanfrica database at lanfrica.com/blog/lanfrica-language-highlight/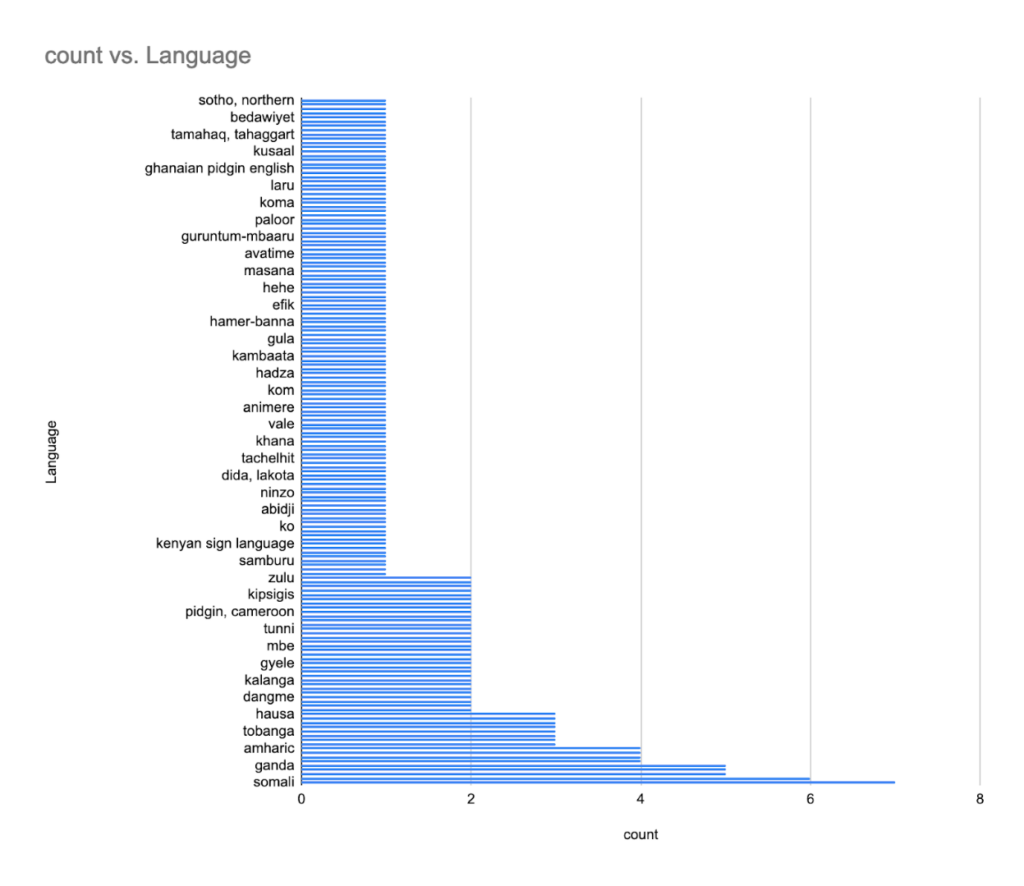 More about AfricArXiv
AfricArXiv is a free community-led digital archive for African research. We provide a platform for African scientists to upload their working papers, preprints, accepted manuscripts (post-prints), and published papers. We also provide options to link data and code, and for article versioning. AfricArXiv is dedicated to speeding and opening up research and collaboration among African scientists and helping to build the future of scholarly communication.