Sustainability, Research, and Innovation – the Open Science panel at the SRI Africa Satellite event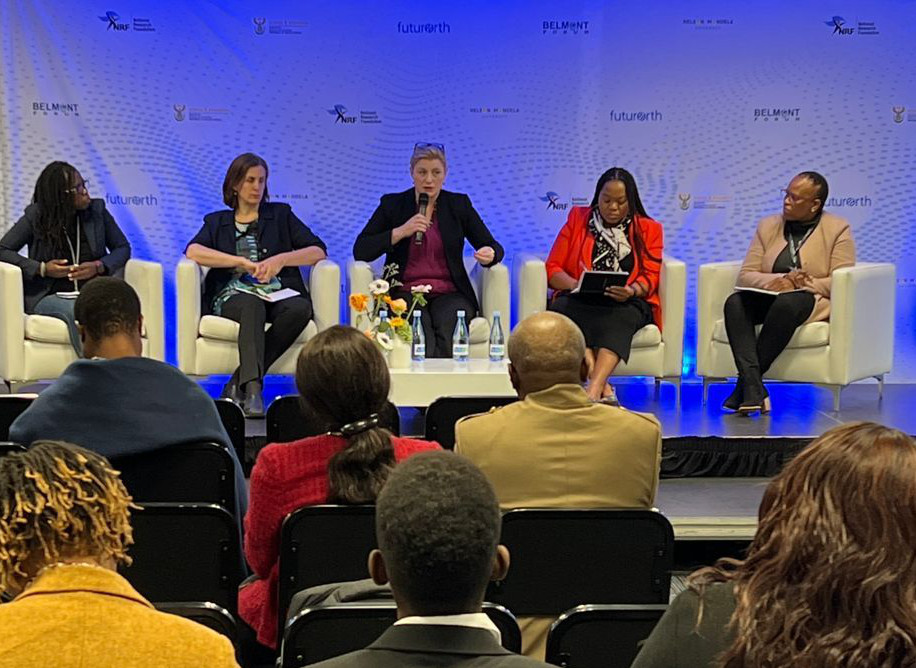 At the #SRI2023 Africa satellite event, Dr Jo Havemann contributed to the Open Science panel that was organised by the African Open Science Platform (AOSP) on June 21, 2023, alongside Dr Ana Persic (UNESCO), Dr Thandi Mgwebi (Research Department at Nelson Mandela University), Dr Erica key (Director, Future Earth), and Dr Molemi Rauwane (Department of Botany, Nelson Mandela University) and moderated by Dr Nokuthula Mchunu (AOSP, National Research Foundation – South Africa).
Ana Persic gave the keynote to offset the panel presenting the UNESCO Open Science recommendations in the context of Sustainability, Research, and Innovation.
Questions that were addressed:
Why is the adoption of open science crucial for sustainability especially for Africa?
How can open science enhance transdisciplinary and multi-stakeholder engagement?
What are the imperatives for Africa to make Open Science work?
Comments and questions from the audience touched on the challenges researchers face that prevent them from fully embracing Open Access and Open Data, the opportunities of Open Science for Indigenous and Traditional Knowledge, the Sustainable Development Goals, and the Africa Agenda 2063.